Wolf's Words
"This is how you humans see me as....Man-Eater, Monster, Killer..."
"What do you know about me ? Really is that what you see, then listen closely..."
"I am a Wolf for that is what I am .... you see"
"For I am what you wish and seek..."
"I am the Guardian of the Night and Watcher by Day..."
"Yes, I'm  a WOLF and I speak from the words of a wolf. For when I howl, you'll know it's me."
"I don't deserve to be called names nor anyone else, these are the true WORDS from me The WOLF."
The End.
Written By Magic Time (Me)  and Created by Magic Time (Me).
Also know that I didn't copy it from someone. I simply put it together myself.

Please Ask Before Using. Thank you.

My Dream Horse

Drawing near to the most magical moment that will happen to me is getting my very own horse. Rosie wasn't exactly my horse but I had a closer connection with her than anyone else. She taught me literally everything about horses and was truly the best teacher for me. When she left...there was an emptiness in my heart because she was the one I cried to and spoke to. I believe in reincarnation. My new puppy reminds me so much of an older dog we once had who passed and he acts just like him with a few extra touches of what we wanted from our new puppy. I believe in animal communicators who have spoken to my animals unknown of any personal information that was only shared with my animals to be revealed out loud. And I believe my beloved Rosie will come back to me to all the standards I dreamed of and much important herself. Ive had frequent images of Friesian horses even though I was mostly wanting a bay or chestnut. Yet somehow it feels as if Rosie is telling me to look in this direction because she awaits for me to claim her once again. She knows how much I need her and with each passing day I see random signs of Friesian horses popping into view like fate. Rosie will come back for me because in this life her purpose to me is being that friend that will let me cry on her shoulder and make things better in an instant. It doesn't matter what Rosie maybe but it's the thought that she's never left my side all these years and only draws near for the perfect moment to return. And that's why my perfect dream horse is Rosie. Can't wait to show you all when she arrives.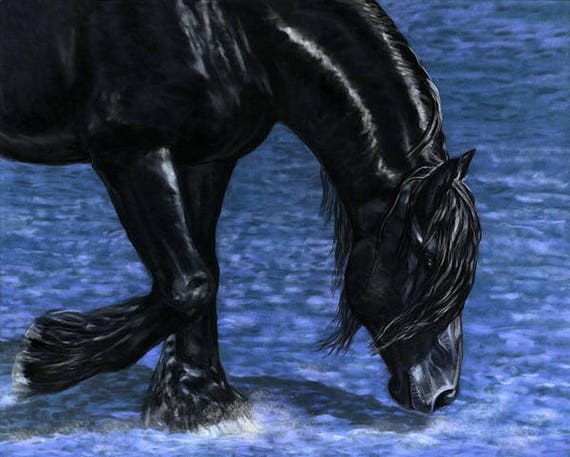 ~Magic Time

~Magic Time Updated: January 11 2019~